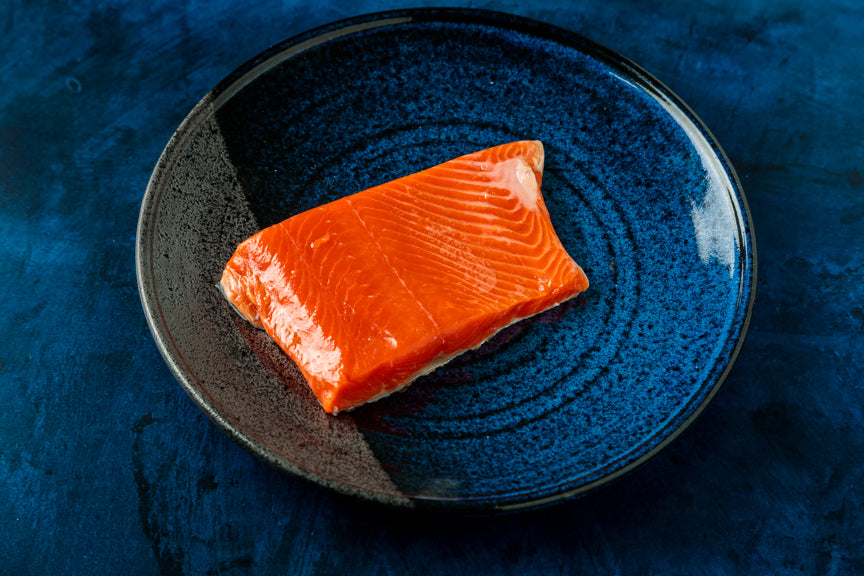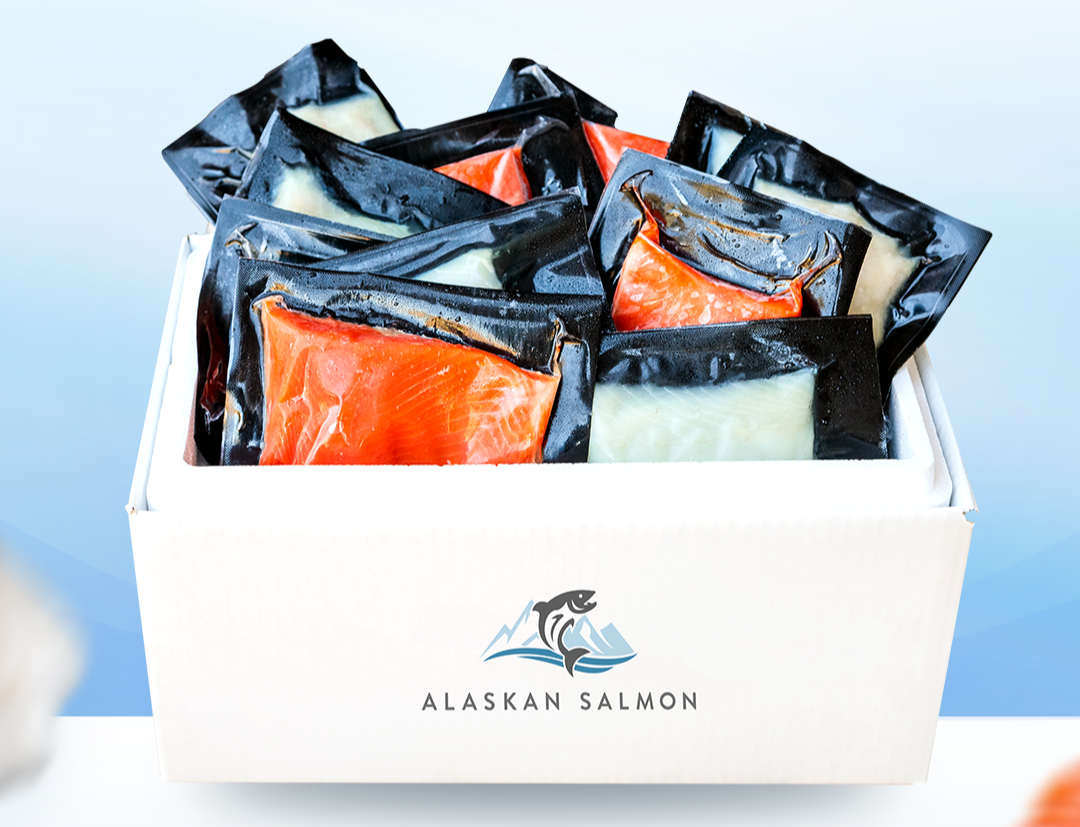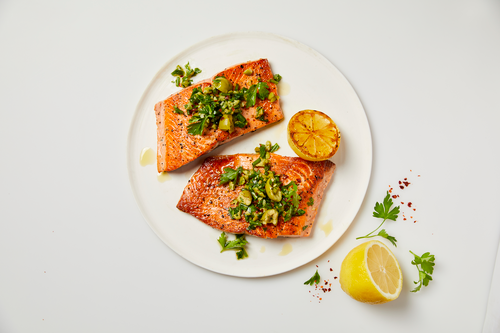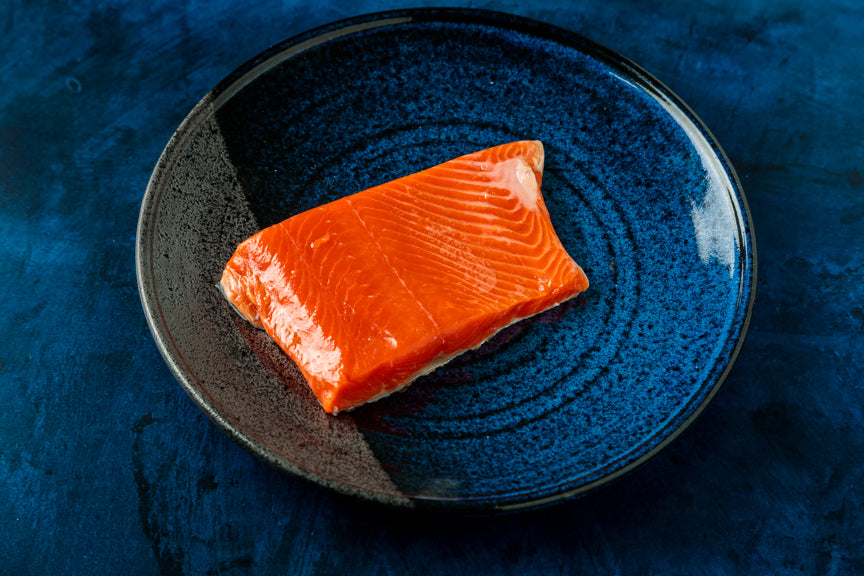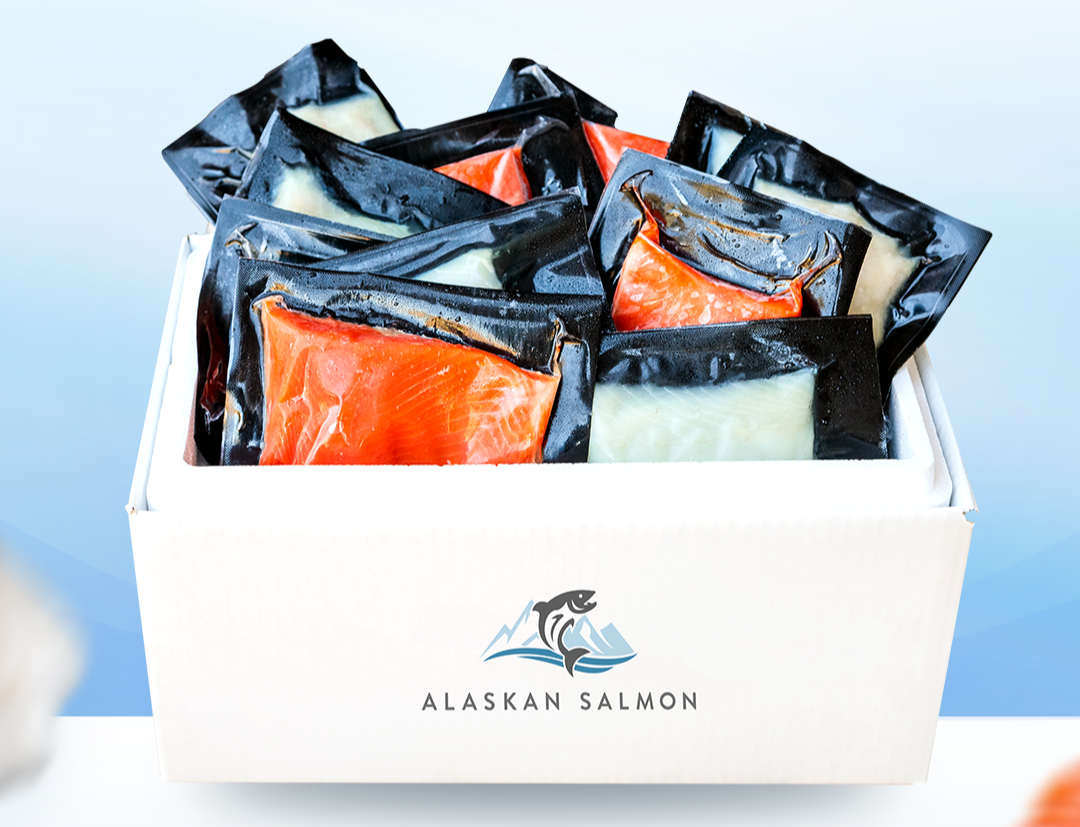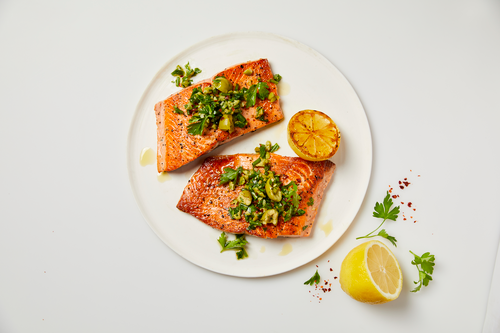 Wild-Caught
Sustainable
Nutritious
Sushi-Grade
Pre-Order Wild Copper River Sockeye Salmon Fillets

FREE Overnight Shipping
100% No-Risk Money Back Guarantee
Secure Checkout
Wild-Caught
Sustainable
Nutritious
Sushi-Grade
Description
Do you love the flavor and nutritional benefits of Copper River sockeye salmon? Its firm texture, moistness, versatility, and deep red or bright orange color are some of the best reasons it's highly sought-after.
Alaska's Copper River commercial salmon season has officially started, and we'll be shipping your orders on June 15. There's a high demand for the fish, so now is your chance to pre-order wild Copper River sockeye salmon for a limited time only!
Pre-Order FAQs
Is this on a first-come, first-served basis?
Yes. We will be fulfilling pre-ordered fresh Copper River sockeye salmon in the order we receive them and will start shipping on June 15, 2023.
What makes Copper River salmon so special?
Copper River salmon have the most aggressive and difficult migratory route. This causes them to store excess fat, resulting in some of the best-tasting salmon in the world. Prized by chefs worldwide.
Is it farmed or wild?
It is 100% wild. All of our seafood is wild and caught in Alaska.
Do I need to subscribe?
No, you don't. But once you try it you'll want to. Plus, our members get bonuses and access to exclusive catches!
How much omega-3 is in Copper River sockeye salmon?
Copper River sockeye salmon has over 2,000 mg of omega-3 per 6 oz serving.
Packaging
Each piece of salmon is hand-cut, individually vacuum sealed, and immediately flash-frozen to maintain peak freshness. Each fillet is then carefully packaged in an insulated box with dry ice.
Shipping
We send all packages out with overnight shipping so you can rest assured knowing your seafood will still be frozen when it arrives at your door
For a limited time, get FREE shipping for the lifetime of your subscription when you choose "Subscribe & Save" above!
What Our Customers Say
This is my 3rd box. It's amazing to have such high quality seafood delivered directly to your house! It helps me and my family stay consistent with healthier meals.
- Priya P, California
My wife has never liked seafood, but the quality from Alaskan Salmon Company is unbelievable! I'm so glad we get to eat seafood more often now!
- Erik S, Colorado
I am OBSESSED! I have eaten your salmon every day this week!:) My skin looks and feels amazing. I go longer without being hungry between meals!
- Mary G, New York
What's In Your Box?
Your Personal FishermanTM is proud to provide you with the freshest wild-caught Alaskan seafood delivered straight from the docks. Our products include sockeye salmon, coho salmon, Alaskan halibut, and black cod.
Insanely Fresh
All seafood is caught by our Alaskan fishing families and delivered straight to you. No middle men!
100% Wild and Natural
Our seafood does not have any of the contaminants, antibiotics, or pesticides found in farmed seafood. Rest assured you are getting 100% wild, high-quality, healthy seafood every month.
Restaurant-Quality
We are excited to offer you access to the same amazing, high-quality seafood served at Michelin-Starred and leading restaurants.
FROM ALASKA TO YOU
Connecting You Directly To The Fisherman
Subscribe to our newsletter
to stay up-to-date on our promotions, discounts, sales, special offers and more