Lox, Smoked Salmon & Nova: How are They Different?
If you frequently enjoy smoked salmon on your salads or if you're known to serve up a delicious bagel and lox for brunch, you may think you know all there is to know about lox, smoked salmon and nova. But how sure are you when it comes to your knowledge of all things salmon? 
We're breaking down the key differences between lox, smoked salmon and nova, so you can not only always be sure to serve up the right type of salmon for a recipe, but also impress your friends with a bit of culinary know-how.
Smoking vs. Curing
For starters, everything comes down to smoking versus curing. While it's easy to get the two terms mixed up, they're very different. When you cure something (be it salmon or a Christmas ham), you're essentially preserving something in salt. When you smoke something, you literally smoke it for a long period of time, until it's similarly preserved. Salmon can be either hot smoked or cold smoked. 
Hot smoked, cold smoked and cured salmon all have different textures and flavors, so choosing the right one is important. Cold smoked salmon is thin and smoky, and cured salmon is much the same in texture, only with more of a savory, salty flavor. Hot smoked salmon tastes smoky, but has a texture more akin to that of cooked salmon. 
Whether you go cold or hot, you can smoke your own salmon at home using our handy guide. You don't even need any special equipment for hot smoking, making it the easiest way to go for beginner home cooks. If you have a smoker on hand, though, you can easily cold smoke your salmon. Both methods require a few days' work, including brining time, so you may want to save this cooking project for a weekend.  
So, based on all of the above, where do lox and nova come into play, and how are they different from smoked salmon?
What is Lox Salmon?
Lox salmon is cured salmon. It's typically very salty (all that curing is bound to result in a salty flavor, after all) and this flavor results in the main difference between lox and smoked salmon. 
Originally, lox was served on bagels with cream cheese, but these days, the modern palate doesn't quite care for so much salt (nor is the curing process as popular as it was historically) and so you're more likely to find that your bagels and lox is actually bagels and cold smoked salmon.
Lox vs. Smoked Salmon vs. Nova Lox 
So, lox is… 
Salty

Cured in salt

Paper-thin

Not as easy to find as smoked salmon 
And if you're wondering why is salmon called lox in the first place? It's simply the American word that's derived from the Yiddish "laks" — referring to the cured salmon that Jewish immigrants brought over to New York and other American cities. 
How to make salmon lox at home
Making your own salmon lox at home is easy enough. While it requires a few days for the fish to cure, making lox really only takes less than half an hour of prep time. With some salmon fillets, sugar, salt and spices, you can make lox at home using this recipe from The Spruce Eats. 
What is Nova Lox Salmon?
What makes nova lox salmon different from lox and smoked salmon? Put very simply, nova is almost a combination of lox and smoked salmon. 
Named for the salmon of Nova Scotia, nova is made via a process of both curing and smoking. The salmon is cured in salt, similarly to lox, but with less salt, for a milder flavor. After it's cured, it's then cold smoked, for a flavor combination that some call "quintessential" to the perfect bagel and lox. 
Nova Lox vs. Smoked Salmon vs. Lox
So, nova lox is…
Salty but not as salty as lox

Cured in salt or a brine and then cold smoked

Still paper-thin

Not as easy to find as either smoked salmon or regular lox 
Just like you can make your own lox at home, you can make your own nova lox at home, with a little help from The Food Dictator's blog on the subject. 
Which Option is Right for Me?
If you consider yourself a seafood connoisseur, you really ought to give all three options a try, if you haven't yet. Afterwards, you may find that you really prefer one option to another, and so you always opt for it for your brunches, snacks, salads, party foods or whatever other excuse you're using to indulge. 
However, if you're looking for the most easily available option, you'll want to go with smoked salmon. If you want the most authentic option for a bagel and lox brunch, go with the authentic lox. If, though, you want to impress your guests with both your salmon knowledge and your culinary chops, go with the nova lox. Whichever you choose, your taste buds won't be disappointed. 
+
Get fresh, sushi-grade Alaskan salmon delivered to your door.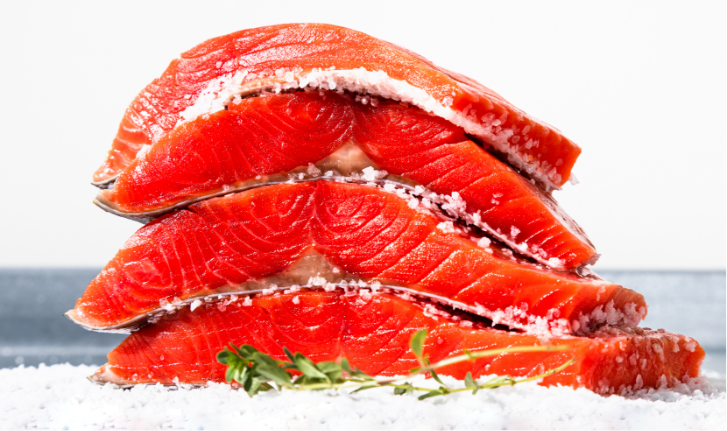 Shop Salmon